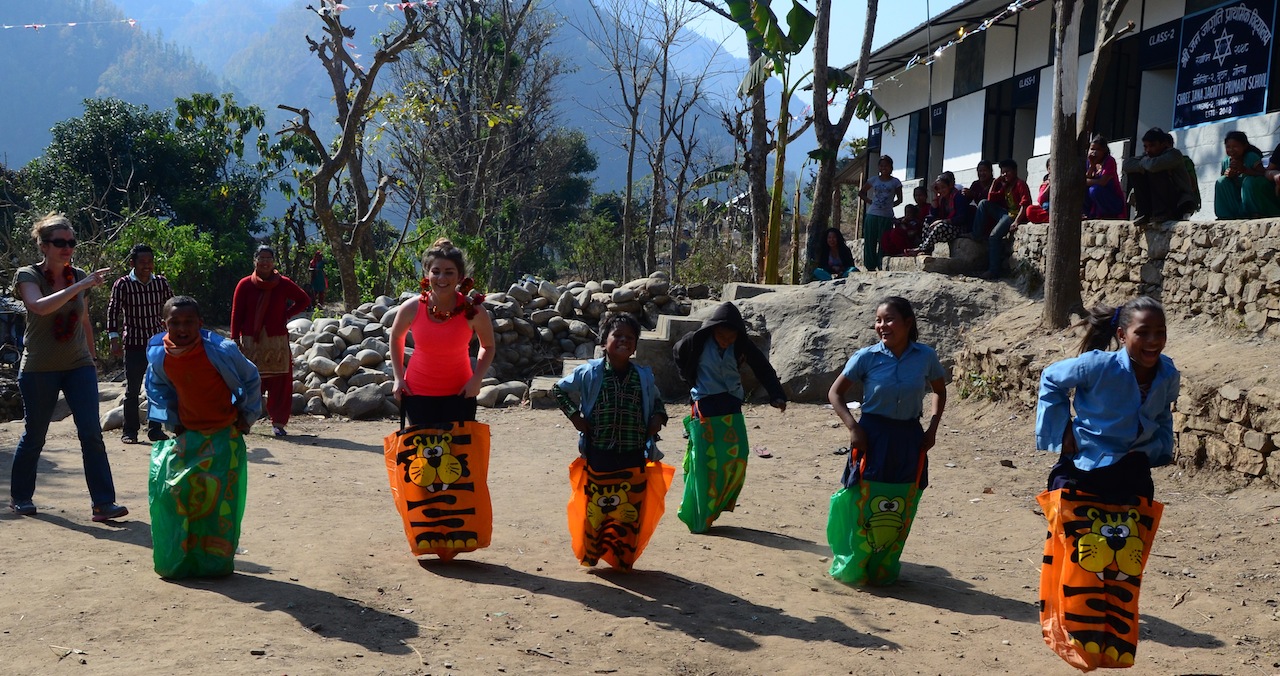 OUR VOLUNTEER PROGRAM IS ON HOLD UNTIL 2020 SO WE CAN ENSURE THE SCHOOLS ARE READY IN TERMS OF ACCOMODATION & TEACHING RESOURCES. MEANWHILE PLEASE FEEL FREE TO CONTACT US WITH ANY QUESTIONS
WHO?
If you are over 21 years of age and/ or a graduate with a strong interest in teaching ( even if you have no previous experience) and a real desire to make a difference to the lives of these children then we would love to hear from you.
In exceptional circumstances we will consider those under 21 or non graduates.  Please contact us if you would like to be considered. 
CRIMINAL RECORD CHECK: you will need to apply for a certificate to confirm you have been approved to Work  with children. It is very simple but crucial to our philosophy to do all we can to protect the children. The International Child Protection Certificate (ICPC) is a criminal records check for UK nationals, or non-UK nationals who've previously lived in the UK, looking to work with children overseashttps://www.acro.police.uk/icpc/
WHAT IS INVOLVED?
You will be living in a rural community and working alongside the teachers in the local school.  Your focus will be to help improve the English of both the teachers and the children as well as actively supporting and building the relationship between the local school and its UK link school. 
WHERE?
Five of our schools are in the rural and remote location of Sindhupalchok  They are away from tourist destinations.  This area was one that was most affected by the earthquakes and so far has received very little help.  You will be based there during the school week and living with a local family or you can opt for a substantial temporary home comprising of a sleeping tent with  kitchen a shower tents. We would encourage this only of there were two volunteers working together as the areas are remote enough to feel lonely without another person who speaks English. The Sukete Equator Expeditions Resort (www.equatorexpeditionsnepal.com) would be available for your use at weekends, however, you would need to find local transport to get there and that can be up to a 2 hour drive.
Our school in Gorkha (another badly affected and under funded area)is close to an Equator Expeditions Resort. You will receive full bed and board there for US$15 per day.
Our close relationship with Equator Expeditions will give you access to all the adventures available in Nepal, either at weekends or at the end of your placement.  These will either be at no cost or with a generous discount.     
HOW LONG?
We would like you to volunteer for a minimum of one month of teaching but ideally up to three months.  Of course you can volunteer for longer if you would like to do so.
WHEN?  
We will upload a Calendar on this page when we are ready to have volunteers. It will show all the public holidays in. You will see some months are busier than others. We do not offer volunteering for July (monsoon) and October (major festivals). 
IN COUNTRY SUPPORT
Our charity partner, The Mandala Organisation, is based in Kathmandu.  A representative will meet you at the airport on your arrival and will be your point of contact throughout your stay in Nepal.   
COSTS INVOLVED?
Your travel to Kathmandu including any international flights;

Visa costs;£35 to £75

Comprehensive travel insurance approved by us for the duration of your stay;

Any vaccinations required;

Food and accommodation costs of approximately £120 per month during your placement if you are in one of the five schools in Sindhupalchok and $15 if you stay in Equator Expeditions Resort near our Gorkha school.

Private transport between Kathmandu and Sindhupalchok and Gorkha can be arranged through Equator Expeditions for US$120 and $70 respectively. There is the opportunity of picking up a free ride with the Equator team if they are going to their Resorts with tourists or supplies. Local bus transport is also available for about US$5-10.

Travel and expenses of attending a pre-departure training weekend in the UK; and

Any other personal trips or activities which are at your own expense. 
TRAINING WEEKEND
We have the opportunity to offer you a free weekend of top tips and skills for teaching English to children thanks to our British team of volunteers. This weekend will be based in Liverpool. You need to cover your travel and accommodation expenses.   
CONTACT
For more information or just a chat, please contact Jo or Pauline at info@inyourhandscharity.org 
USEFUL LINKS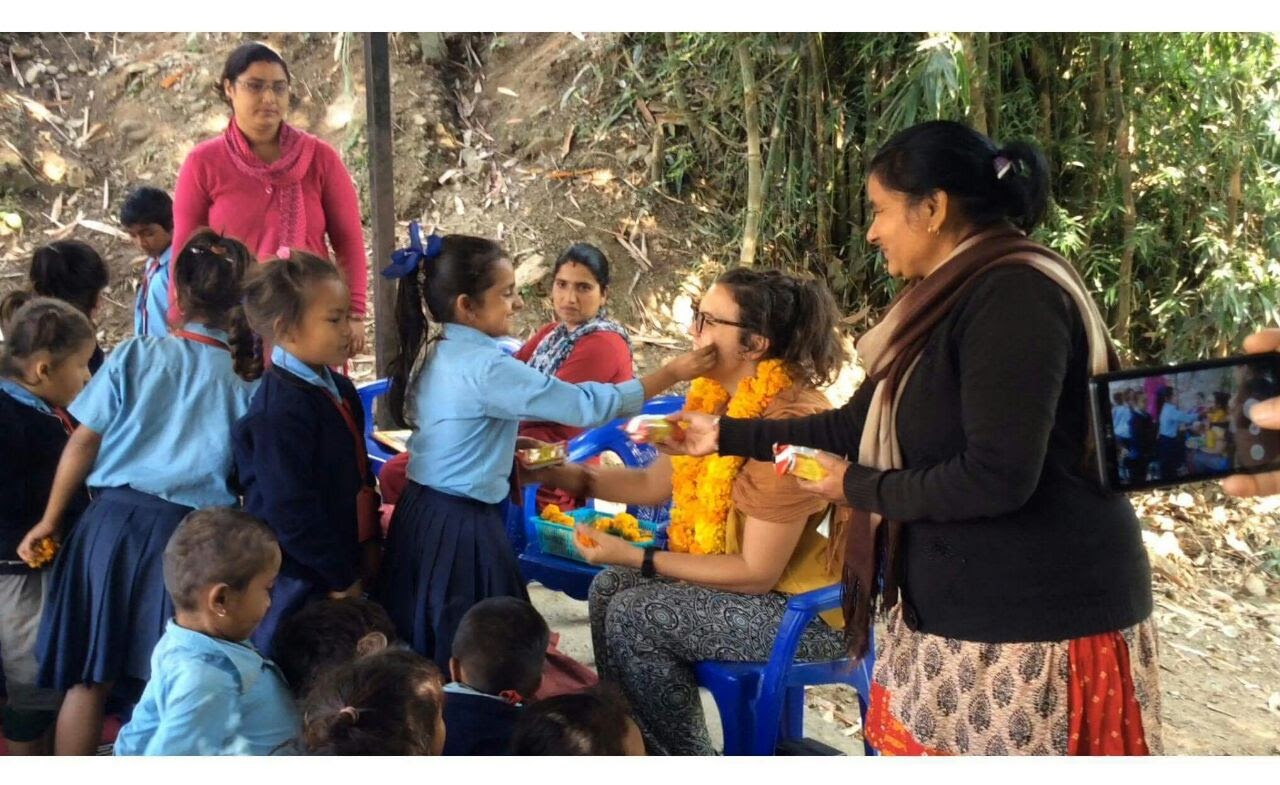 INSIGHTS FROM VOLUNTEERS 2016
Naiara Unzurrunzaga:Why volunteering with IYH made me a better teacher
Some time has passed and I am still wondering how I ended up becoming an IYH volunteer, which has left me buzzing for life. I, myself, am a qualified teacher of languages with over 8 years of formal teaching experience in the UK education system, both working in the UK and in the International Schools sector. Last July, I quit my job in Malaysia and decided to take some time off to explore some parts of the world with no job and time constraints. Little did I know that after a couple of months I would land in Nepal and the coincidences of life would take me to Shree Jana Jagriti Primary School in Gorkha. I visited the school for 4 days as suggested by Jane, IYH team member and friend from back home. 4 days became 4 weeks and my sabbatical meant-to-be time in Nepal, became the most meaningful thing I have done in my last 7 months of travelling.
If you are a teacher yourself, or are surrounded by anyone working in the education sector, I don't think I need to go into much detail about the challenging times the British Education system is going through. I believe education is the most powerful tool to make a change and give a chance in every child´s life, but unfortunately, working in the British system had left me exhausted and disillusioned in many ways. Being a volunteer with IYH has definitely renewed my passion for education and even though we might have taught them more or less English language, I feel I am the one who has benefitted greatest from this experience. Being part of this project, has given me a new perception that I will hopefully be able to pass on in my work back in the UK, where education is often taken for granted and it can be easy to forget to put the interest of children at its heart due to all the external pressures and limitations we work with.
You will come as a temporary volunteer and leave with a moral commitment for life to the project. Volunteering with IYH will leave you with tones of memories of thirsty for knowledge children, sincere smiles, life long lasting friendships and forever attachment to Nepal and the beautiful people of Nepal.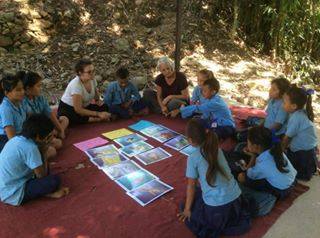 VOLUNTEER INSIGHTS - ANNIE McGRATH
Annie was our first volunteer and arrived in Nepal in September 2016 and left in November. She went to Shree Jana Jagriti Primary School in Gorkha. Annie is a 'mature' volunteer and we think she is an inspiration not only to aspiring volunteers in general but especially to those who may think they are too old to try something new. See what she has to say.
Volunteering with IYH by Annie McGrath
If you're healthy, fit, adventurous and happy to camp in a great resort then,regardless of age,volunteering for In Your Hands for Nepal is a fantastic opportunity.
For me the opportunity came along out of the blue when a friend told me about it, and it was the right time for me.
As a retired teacher, with more than 30 years of experience, who took early retirement to travel and explore the world, when I learned of the work of In Your Hands, I was delighted that I could be a part of it.
Of course the long flight and maybe the heat can be a challenge , as can communication and organisation but I think they were teething problems ,as I was the first volunteer to arrive and with the help of further volunteers (Sarah and Naiara ), and the appointment of Dinesh, and identifying what needs to be in place we have already made improvements to be helpful to volunteers and teachers .
I've been home in England for a month and very much miss the friends I made back in Nepal. The organisers Mahendra, Shanta, and all the office staff. The Nepalese teachers. The children and their parents. The guides at the camp. The local people who popped down from the village to camp to have a chat ( even though we often had no idea what each other was saying). All of these looked after us in different ways. And it was a pleasure to see how our relationships developed over the two and a half months I was there into true friendships.
I love the confidence they all got as they watched us work and got to know us. How the teachers would watch what we did and then would have a go.
The enthusiasm and enjoyment the children got as they succeeded more and more and became familiar with how we worked. How they loved to teach us Nepalese words, and the hilarity at our attempts. The enjoyment and conversations in the playground with the new outdoor play resources.
The friendships that grew and the generosity of how they made me feel special and important to them.
It was great to bring resources to the classrooms ,which they can continue to use with the help of Dinesh after we have gone, and to know they'll make a difference.
Nepal has many religious festivals which means school is closed for holidays, and so I was able to take local transport (bumpy ,dusty and far away) and visit many of the countries beautiful places . Pokhara, Bandipur, Gorkha, Nagarkot and Kathmandhu visiting historic and beautiful sites and temples.
Jungle trekking, paragliding, rafting, and a "stroll" to caves and mountains. So much to do.
As the date of my home flight approached I wished I had more time. I felt we were achieving something and I wasn't ready to leave. Like so many visitors to Nepal. Maybe I'll have the opportunity to return. I would certainly feel welcome. I will keep in touch. I miss Nepal.
Thank you In Your Hands for the amazing opportunity and experience of volunteering in Nepal .