Welcome to In Your Hands!
Thank you for visiting this site.
Pauline Sanderson and Jo Pawley have been good friends for over 40 years and in September 2015 they set up the charity 'In Your Hands' to help raise funds for the people of Nepal after the devastating earthquakes in April and May of that year. 
This is the first year of what we plan to be a five year programme. Nepal is one of the poorest countries in the world and we believe it could take that long to rebuild many of its communities due to the extent of the earthquake damage.  Our focus is on re-building schools to help those communities.  
Regular updates will be posted here and on our Facebook page on how the money raised is being spent so that you are able to see the difference this fund raising and any help that you are able to give is making.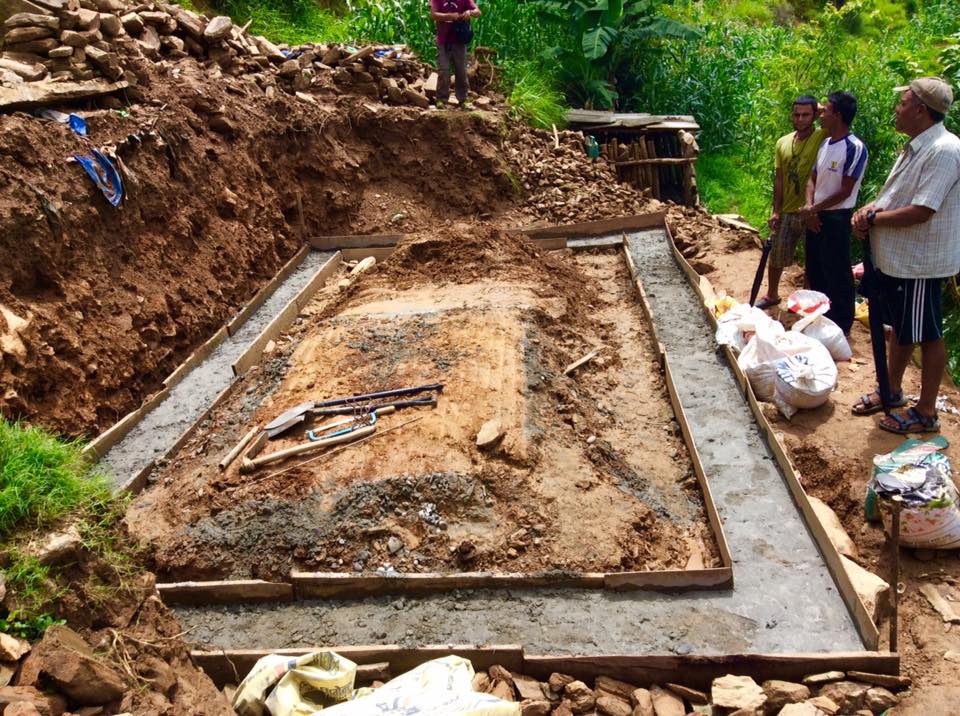 OUR STRATEGY
To re-build schools to enable children to return to full time education as soon as possible.  Our focus is on schools in rural communities that would otherwise not receive financial assistance in order to do so for a considerable time.  
OUR COMMITMENT  
To ensure every penny is used to benefit Nepal.   Many of our wonderful friends have already donated their skills, experience, time and work for free. We will not spend money on administration, costs or expenses.  We are committed to picking up these costs ourselves wherever necessary.  These include the costs of any of the trips we make to Nepal for In Your Hands. 
PROJECT 1: LONDON ROADSHOW FUND RAISER 2015 
Jo and Pauline organised a tremendously successful one week roadtrip of motivational talks on the Everestmax Expedition in London together with an on-line auction. Over £20 000 was raised.
PROJECT 2: FUND RAISER TREK IN NEPAL FOR NEPAL 
In February 2016 Pauline lead a trek to Tengboche Monastery in the foothills of Mt Everest. The tour also involved visiting two of the IYH School projects. Thanks to Glenmore Lodge for acting as our UK booking agent, a huge benefit! Also to Equator Expeditions for being the ground operator in Nepal and always giving more than we ask for.
RE-BUILDING SCHOOLS IN RURAL NEPAL
Over 5000 schools were destroyed and over 16 000 were badly damaged in the earthquake. It is vital that Nepal's children get back to school. 
Research has shown that if children are out of school for long periods many fall into child labour, child marriage and sexual exploitation. Out-of-school children are also at greater risk of violence, rape and recruitment into fighting, prostitution, and other life-threatening, often criminal, activities.  Many will simply never return to the classroom. So by re-building schools we will also be saving lives!
LINKING SCHOOLS WITH SCHOOLS IN NEPAL
We are already working with several schools in the UK who have committed to fundraise and work with In Your Hands to re-build schools in Nepal.  Once the school in Nepal has been re-build the two schools will develop their links with each other for mutual benefit.  It creates a fantastic opportunity for each school to learn about the the other as well as the culture, history and geography of the other's country.  
The cost of a school will vary due to the size and location but the cost of re-building ranges from between £3,000 and £10,000.  If your school would like to learn more about how we are doing this and/ or would like to work with us then we would love to hear from you.</>
Contact us:info@inyourhandscharity.org
VOLUNTEERING WITH IN YOUR HANDS
If you are over 21 years of age and/ or a graduate with a strong interest in teaching ( even if you have no previous experience) and a real desire to make a difference to the lives of these children then we would love to hear from you.
In exceptional circumstances we will consider those under 21 or non graduates.  Please contact us if you would like to be considered.