About Us
Pauline and Jo  both have strong links to Nepal which have driven them to try and make a difference by organising a series of major fund raising events in September.
Pauline Sanderson: Co-founder & Director of IYH
Pauline's love for Nepal and its people came from living and working there for four years. She worked with Mahendra Thapa at Equator Expeditions an adventure company and lived with his family for the whole time. The Thapa family are now her family. This should go some way to explaining her determination to help.
Jo Pawley: Co-founder & Director of IYH
Jo had made several trips to Nepal. The first was in 1995. In October 2014 Jo travelled there withher three children, Josh (14), Sophie (12) and Xanthe (10) to stay with a Nepalese host family and to volunteer in a primary school for some of Nepal's poorest children. It was an incredible and really enriching experience for them all of them and they made some wonderful friends.
Jo has been a practising lawyer for over thirty years and involved with various charities for just as long.  The opportunities to help improve education for children in government schools in Nepal are huge.  In Your Hands and its goals to achieve this has become a real passion for Jo.
Mahendra Thapa - Director of The Mandala Organisation
Mahendra as well as being a long term friend of Pauline is the Director of The Mandala Organisation NGO. His team were very fast to lead rescue efforts to those affected and organised shelter for those in villages north of Kathmandu.
He is a respected leader in the adventure industry and is one of the key people guiding us when it comes to where our help is most needed. He has a great team with Milan and Shanta whom have been at the coal face of making the IYH projects come to life. Our projects could not happen without them. we are partners!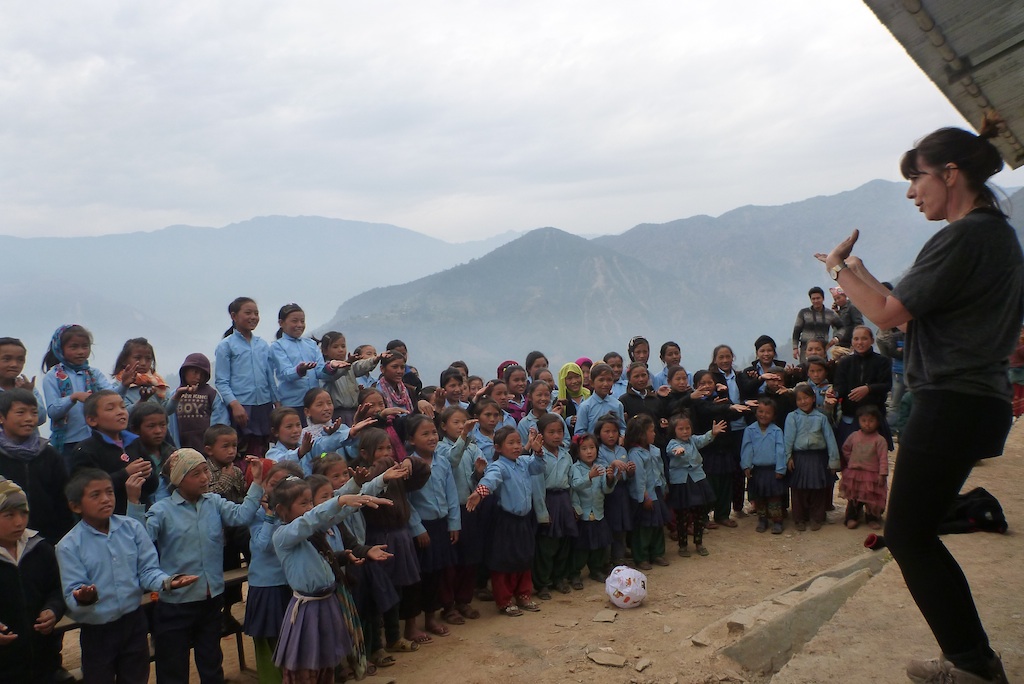 Jane Halsall - IYH Teaching Guru Extrordinaire
Jane has been a teacher for 26 years (crikey!), teaching languages in both primary and secondary. It is through her current work at Liverpool School Improvement that she has been able to introduce primary schools to the project to fundraise  for IYH and form curriculum links.  She trains teachers and other practitioners to teach French and Spanish using visuals, song, games and drama. Techniques that can also be used when teaching English as a foreign language to young learners. 
Her style of teaching is fun, interactive and totally immersive which we all witnessed when she came to Nepal this year and was part of helping IYH open the first two schools. She had the children laughing, singing and playing in ENGLISH! Amazing woman with a huge heart and lots of energy for helping others. She has taken the lead in training our volunteers before they go to Nepal and will be running a one week training course for Nepalese teachers in Kathmandu in Spring 2017.
Jane started with IYH by offering to help introduce schools. Now she is an integral part of the team. What a woman!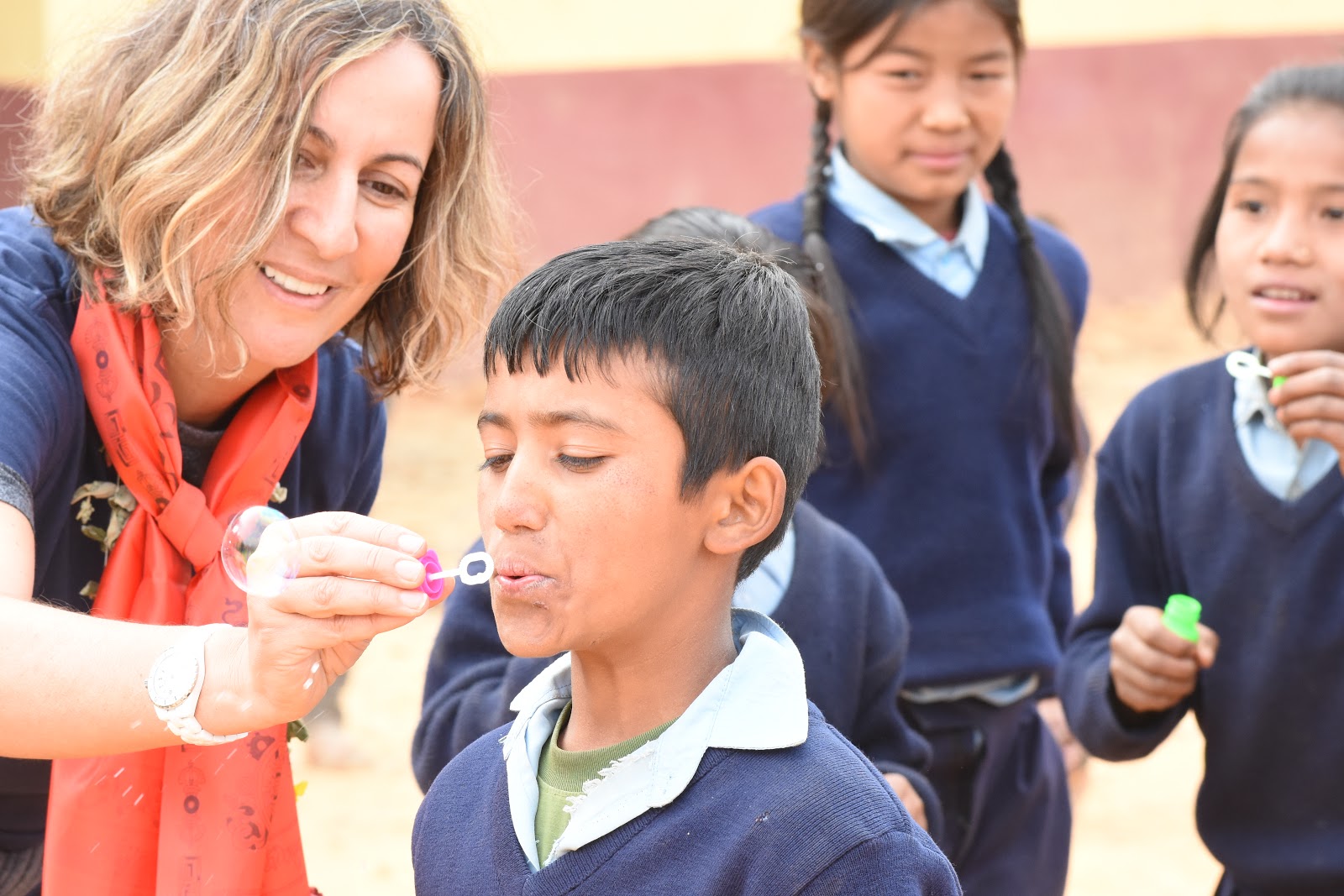 Sue Adlam-Hill: Women's Health & Hygiene Project Coordinator
We are delighted that Sue has agreed to coordinate the women's project that we are driving in partnership with Rotary Canada. 
Sue has become a great friend of the IYH team since visiting our school communities in February 2018. She brings strong organisational skills from a long corporate career as well as a passion for working in different cultures and supporting third-sector organisations to make a difference. Sue is especially interested in projects that support the empowerment of women and girls so this is an ideal fit for us and for her! 
Milan Tamang: Project Manager
Milan was introduced to IYH as the General Secretary of Mahendra's team at TMO. This title does not do him justice. We would prefer to call him Mr Building Magician!
Milan took responsibility for managing the repair and rebuilding of the six schools we support. He had to work in difficult conditions both in terms of bureaucracy and logistics while fielding a barrage of emails from us wanting to know when, how much and what else......he managed us well too :)
Milan is the man we can trust to organise anything and be there with us on our visits. 
Name : Min Bahadur Lama (Milan Tamang)
Date of Birth : 1978 April 18.
Profesional Experience :
1) I am working as a General Secretary at The Mandala Foundation from 2015 till now. 
2) I am engaged tourism industry since 2009 till now. I have been working as a social activist for the development of tourism industry of Nepal. 
3) I have been volunteering in education sector for the children of rural area as well as rural development sector too.
Lamin Tamang - TMO Project Manager
Lamin joined our family in 2018 when she kindly offered to be our translator on a three week trip to visit the schools we support. WOW! She is amazing. Lamin has spent 15 years working in the charitable world of Nepal so is no stranger to adversity. Her passion and vocation became obvious when she managed to communicate to our target audience and captured all of them. They listened and we watched on as she held them transfixed. Not only that, she has worked as part of a perfect team with Sue and Days for Girls to continue the implementation of the Women's Project and continues to do so.
Did I mention Lamin is also married to the wonderful Milan so she really is part of the family.
Lamin can turn her hand to anything and we are lucky to have her as part of TMO and therefore our team too.